Jihlava International Documentary Film Festival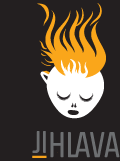 Czech documentary film has its important creators, supporters and viewers. For several years a festival of internationally important documentary films, attended by guests from the Czech Republic and further afield, has been held in Jihlava at the end of October.
This year's Jihlava festival - the tenth - offers another chance to get acquainted with quality documentary films.