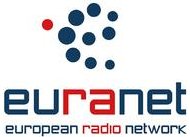 EURANET – The European Radio Network
Euranet, the new European radio network, adds colour and motion to the European media. Euranet is a pan-European consortium made up of 16 international, national and regional radio stations from 13 EU member states. The network partners co-produce and transmit programs on European issues, from a European, transnational perspective. Alongside a multilingual, interactive website, which will be launched in summer 2008, Euranet's broadcasts will stimulate communication between Europeans. Radio Prague is taking part in the project. Stories produced for the network are broadcast by partner stations all over Europe. A selection of them can be found on these pages.
You can listen to Euranet programmes every day here:
http://www.euranet.eu
---
Czechs planning first museum dedicated to former German minority
[2010-10-03] Ian Willoughby
The first German speakers settled in the Czech lands in the 13th century, and in the interwar period there were around three million ethnic Germans in Czechoslovakia. That changed completely after World War II, when almost all of them were forcibly expelled from the country. Now, however, their history is being reclaimed – with plans to open the first museum in the Czech Republic dedicated to the country's former German minority. Radio Prague's Ian Willoughby reports.
Listen:

Tiger Lillies perform special bi-lingual show in Prague
[2010-10-03] Ian Willoughby
The award-winning British cabaret group the Tiger Lillies premiered a new show in Prague on Sunday night. They have been popular with Czech audiences for many years, but the theatre piece "Here I Am Human!" represents a departure for the band in that it is in both English and Czech, a language the Tiger Lillies don't understand. Radio Prague's Ian Willoughby
Listen:

World's astronauts, scientists, technicians meet for annual space congress
[2010-10-03] Rob Cameron
More than 2,000 astronauts, engineers and scientists are currently rubbing shoulders at the Prague Congress Centre, for the annual International Astronautical Congress. The meeting, being held here for the first time since 1977, covers subjects as diverse as the future of the International Space Station and whether there's life on Mars. Radio Prague's Rob Cameron reports.
Listen:

New Czech government appointed
[2010-07-14] Ian Willoughby
A new three-party coalition government was appointed in the Czech Republic on Tuesday, bringing to an end a prolonged period of political instability in the country. The centre-right cabinet has an unusually strong majority, and has pledged to carry out deep reforms and fight corruption. But how long can the new government remain united? Radio Prague's Ian Willoughby reports.
Listen:

Highly-anticipated new film by Alice Nellis premieres in Czech cinemas
[2010-04-15] Jan Velinger
This week saw the opening in the Czech Republic of a highly-anticipated new film called Mamas & Papas by respected Czech director Alice Nellis. Ms Nellis, whose previous films include Little Girl Blue and Some Secrets (which received a measure of international attention) decided in her latest feature to examine the lives of four couples, whose stories revolve around the difficult decision of whether to have – or not have – a child. Radio Prague's Jan Velinger looks at the film and the director's approach.
Listen:

Prague's One World film fest turns spotlight on human rights
[2010-03-23] Ian Willoughby
Since the One World international festival of human rights documentaries was first held in Prague 13 years ago, it has grown to become the largest event of its kind in Europe. This year it screened over 100 films from 30 countries all around the world, with subjects ranging from land seizure in Zimbabwe to Russia's neo-Nazis to Muslim punks in the United States. Radio Prague's Ian Willoughby reports from the One World festival.
Listen:

NGOs seek to return original spirit to Communist sullied Women's Day
[2010-03-23] Christian Falvey
Monday is International Women's Day, and in 2010 that means one hundred years since the holiday was introduced. The idea to highlight the struggle for women's rights around the world picked up a different tone in communist countries like Czechoslovakia though, and was largely discarded after 1989. Now some NGOs in the Czech Republic want to use the 100th anniversary to reawaken the spirit of activism that Women's Day originally stood for. Radio Prague's Christian Falvey reports.
Listen:

Czech minister slams public broadcaster for showing communist era news
[2010-03-23] Sarah Borufka
Old TV news has been in the news recently here in the Czech Republic. Michael Kocáb, the human rights minister, has slammed the public broadcaster Czech TV for showing daily bulletins from the communist era. It is the same, he says, as if German TV showed Nazi-era news in the 1960s. Radio Prague's Sarah Borufka reports.
Listen:

Czech underground legends Plastic People of Universe return with first album in decade
[2010-01-22] Ian Willoughby
The Plastic People of the Universe – one of the most important bands ever to come out of the former Eastern Bloc – are back with a new album. The imprisonment of the underground group inspired the dissidents who later led Czechoslovakia's Velvet Revolution. But all along the Plastic People have insisted they just want to play their music. They discussed their new release with Radio Prague's Ian Willoughby.
Listen:

Prague conference contributes to reshaping NATO strategy
[2010-01-13] Chris Johnstone
The world's most powerful military alliance, NATO, is in the middle of a far reaching and overdue rethink of its strategy. Former US Secretary of State Madeleine Albright is leading a group tasked with pointing the way. She and other members of the group were in the Czech capital Prague on Tuesday to collect input and give some pointers where the process is heading. Radio Prague's Chris Johnstone reports.
Listen: